Outstanding practice is embedded throughout the school; the ethos and culture lends itself to enable every child to be the best they can be regardless of background, challenge or need. The school Local Offer is reviewed annually with a collaborative approach between parents, pupils, staff, and Governors.
SENCO: Mrs J Lumley
Assistant SENCo: Mrs S McKenna
Contact: [email protected]
Teaching & Learning Assistants: Mrs C Hill, Mrs J Johnson, Mrs W Roberts, Mrs C Stanway, Mrs K Hamer, Miss E Pierpoint, Miss M Haywood and Miss P Knowles.
Senior Pastoral Manager: Miss L Lakin
Pastoral Managers: Mrs L Skinner, Mrs S Smith, Mrs P Hulburd, Mrs D Guest

Student Support Centre
The Student Support Centre works alongside the Pastoral Support Team of four Pastoral Managers.
Students who may be following an integration/reintegration personalised programme or who have been introduced to the SSC by other members of the Pastoral support Team are offered the following:
A calm and quiet place in which to work.
An opportunity to totally focus on their individual work.
A welcoming, friendly, positive and supportive environment in which to work.
An opportunity to discuss any worries or problems that they may be experiencing.
A small number of students meet during break and lunch times.
Counselling and mentoring.
Opportunities for pupils to work 1:1 or in small groups, where need is identified, to address specific difficulties, using an individual approach to learning. Interventions are evidenced based and supported by external professional guidance.
Students who are unable to access lessons for physical reasons (e.g fractured limbs), are reintegrating back into school after a long period of absence or are unable to cope with the demands of lessons, in terms of appropriate learning behaviour, may spend some time here. All work is set and marked by the student's teachers. We ensure that this work is completed and also offers support and guidance with regard to learning behaviour, strategies for reintegration etc.
Those students who find the hustle and bustle of the playground overwhelming and/or too noisy at free association time are welcomed into the Student Support Centre where they can spend quiet time with their peers playing games, talking etc.
The Student Support Centre offers:
A calm and quiet place in which to work
An opportunity to totally focus on their individual work
A welcoming, friendly, positive and supportive environment in which to work
An opportunity for students to discuss any worries or problems that they may be experiencing
---
Studley School Information Report 2020 – 2021
Flow chart for Parents SEND support in schools
Special educational needs and disabilites guide for parents and carers
Tutor System
We operate a mixed age tutor system (vertical tutoring) here at Studley High.  This means that each tutor group consists of three to four students from each year group. Members of teaching and non teaching staff are tutors or co-tutors which ensures that tutor groups have no more than eighteen students in each and some groups have two tutors.
There are four Houses, Abbey, Castle, Manor and Priory with eight tutor groups in each.  Siblings are in the same House but rarely in the same tutor group.  Each House has a teaching House Leader and a non-teaching Pastoral Manager.  The tutor is responsible for the pastoral care of the tutees with support from Pastoral Managers and House Leaders.
The tutor groups meets for twenty minutes on a daily basis.  During this time the tutor group may deal with administrative matters, form filling, letter distribution, checking planners for credits, debits, messages to and from home etc.  Assembly takes place for each House once per week.  Discussions about school/community matters will take place in addition to worldwide issues.
Tutors may spend time with particular students at examination times or may lead group activities.  We have found that by having mixed aged groups students develop a strong support mechanism for themselves and older students generally enjoy the responsibility of caring for younger members of their form.
Mrs J Lumley – SENCo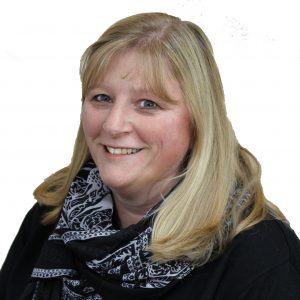 Mrs Lumley is SENCo at Studley High School. She is responsible for organising and leading the team responsible for monitoring and progress of our pupils identified as having special educational needs or disabilities.
She is supported by a dedicated team of Learning Assistants for pupils with a Statement or Education and Health Care Plan (EHCP), School Action Plus and School Action Pupils.
Pastoral Managers
There are four non teaching Pastoral Managers, one linked to each House, who ensure that students are able to learn and make progress in lessons and develop the necessary skills to overcome friendship and other problems. They support the form tutors and House Leaders and liaise closely with parents and support agencies where necessary.
Each has an additional role within school and have Designated Person status for child protection (DP).

| | |
| --- | --- |
| | Ms L Lakin - Senior Pastoral Manager |
| | Mrs S Smith (Transition) CASTLE |
| | Mrs D Guest PRIORY |
| | Mrs L Skinner MANOR |
| | Mrs P Hulburd ABBEY |
POSITIVE PARENTING SUPPORT
Positive Parenting Support is open to all parents and helps you to develop effective strategies for promoting your teenager's health, development and well-being.
We aim to enhance the knowledge, skills and confidence of parents.
For more information on pupil support at Studley High: http://www.studleyhighschool.org.uk/parents/numeracy-literacy/
Wellbeing Information
SAM
Help for anxiety now – activities including calm breathing – mood tracker
http://sam-app.org.uk/
SMILING MIND
Mindfulness activities – measures mood before and after activity, for all age groups
https://www.smilingmind.com.au/smiling-mind-app/
Other contact information:
Samaritans – 116 123
Chat Health – text a School Nurse 07507 331 525 Monday to Friday 9am – 5pm
www.epicfriends.co.uk
BBC Advice
Advice all sorts of things, from growing up, to exam stress to relationships and more!
Childline
Need to talk? Call 0800 111