Being a teenager is not easy – nor is being a teenager's parent!
We thought it would be useful to create a space which includes some practical advice and information on some of the issues that sometimes worry parents when supporting their teenage children.
Of course if you would like to talk to a member of staff about any of these concerns, please don't hesitate to get in touch with us directly.
Eating disorders
http://www.nhs.uk
http://www.mumsnet.com
Self-Harm
http://selfharm.co.uk/
https://www.nspcc.org.uk/preventing-abuse/keeping-children-safe/self-harm/
Anxiety
http://www.youngminds.org.uk/for_parents/worried_about_your_child/anxiety
https://www.anxietyuk.org.uk/
Online Safety
It can feel like a mine field keeping up with the latest apps that your child may be asking to download and use. Net Aware provides information on current popular sites, apps and games to allow you to make an informed decision. It includes information on age restrictions, ratings, features, potential risks and top tips for parents.
https://www.net-aware.org.uk/networks/
Below are a range of TOP TIPS for Parents information posters created by https://nationalonlinesafety.com/ providing relevant information about the latest apps and games.
Stop, Speak, Support – Parental Advice: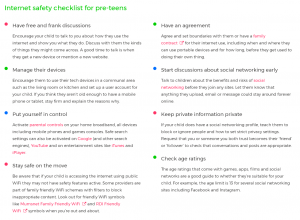 For further advice for parents visit:
https://www.internetmatters.org/advice/11-13/
https://www.internetmatters.org/advice/14plus/
See our pupil online safety page: http://www.studleyhighschool.org.uk/staying-safe-online/
http://www.ceop.police.uk
https://www.nspcc.org.uk/preventing-abuse/keeping-children-safe/online-safety/
LATEST NEWS from Alan Mackenzie (E-Safety Advisor): online safety snippets from the last week.
In this edition (Click Here)
# VIRAL CHALLENGES
# PARENTAL ADVICE – FROM CHILDREN
# VULNERABLE CHILDREN
# MISCOMMUNICATION
# YOUTUBE – REPULSIVE COMMENTS
# POPULAR APPS
The document below contains information on what schools should do and sets out the legal duties with which schools must comply in order to keep children safe.