All pupils are placed into a house – either Abbey, Castle, Manor or Priory. This ensures that pupils will be able to take part in the house competitions but also have that sense of family through the one house with a Progress Manager to be there for all welfare concerns and a Head of House from the Leadership team.
Here are our Heads of House:
---
House Experience Co-ordinator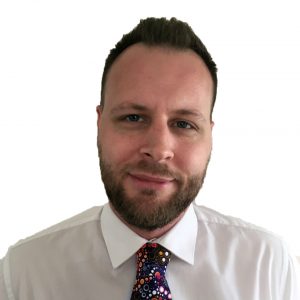 I have a BSc in International Relations from the University of Derby and a PGCE in secondary geography from the University of Nottingham. I am known around the school for having incredibly fashionable ties, which often draw admiring looks. Prior to teaching, I spent several years working in different alternative education settings, including 3 years at PGL, 6 months working with a youth organisation in Turkey and as Leisure Manager for a TEFL summer school. This has given me lots of experience in running events and competitions, which is proving useful as this is a large part of my role as House Experience Co-ordinator. I organise events for the school community and runs various inter-house contests which provide opportunities for students to win prizes, rewards and house points for that all-important House Cup. House identity is an important part of Studley High School and helping your house to win the House Cup is one of the many great experiences to enjoy at Studley High School. I love this role because it allows me to be creative and help students to achieve in several different ways outside the classroom, but most of all, because it's a lot of fun! Joining Studley in 2019, I was allocated into Castle House, although I assure you, I am not biased and competitions are run fairly! I am also a former pupil of Studley High School.
---
Here are our House Progress Managers:
| | |
| --- | --- |
| | Ms L Lakin - Senior Pastoral Manager |
| | Mrs S Smith (Transition) CASTLE |
| | Mrs D Guest PRIORY |
| | Mrs D Warman (Looked After Children) MANOR |
| | Mrs P Hulburd ABBEY |
Each term we celebrate the success of each individual's performance and also that of the house. For every certificate for progress, attainment and attendance, the pupil and the house are awarded house points. For every celebratory postcard sent home to an individual, the house receives house points. This means that we all work together to recognise our successes.
At the end of the year, the house with the most house points overall is awarded a trophy.