This half term, our teacher 'in the spotlight' is:
Mr Sidaway – History Teacher
1. Who inspired you to teach?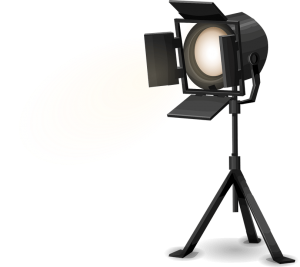 My inspiration to teaching came from not enjoying my own experience at school and wanting to have the opportunity for students to have a different experience. My Drama teacher in Middle School however was a favourite teacher of mine and I really loved Drama as a subject in middle school.
2. A day in the life of you….
In term time, my day revolves around school. That does not sound very exciting but as I love my job, that is fine with me.
3. Proudest moment….
Proudest moment is either when I was accepted onto my teaching course as it allowed me to start my career or when my niece Evie was born.
4. What is your favourite food (to eat,or cook?)
Favourite food is probably Mexican or Jerk chicken. Mainly most things that are spicy!
5. What is your favourite book of all time and why?
I don't read as much as I should, but my favourite book is The Rule of Two trilogy. It is a Star Wars trilogy that I recommend to anyone who enjoys Star Wars, set away from the Films and Television. I'm more of a films and video games person. My favourite ever video game is God of War (2018).
6. Who is an inspiration to you and why?
My biggest inspiration in life was my Grandad, he was my hero who taught me most of the stuff I know and was a really strong father figure for me.
7. What is one thing we don't know about you?
One thing most people don't know about me is that when I was younger, I wanted to be an actor, but now the classroom is my stage!