Careers overview document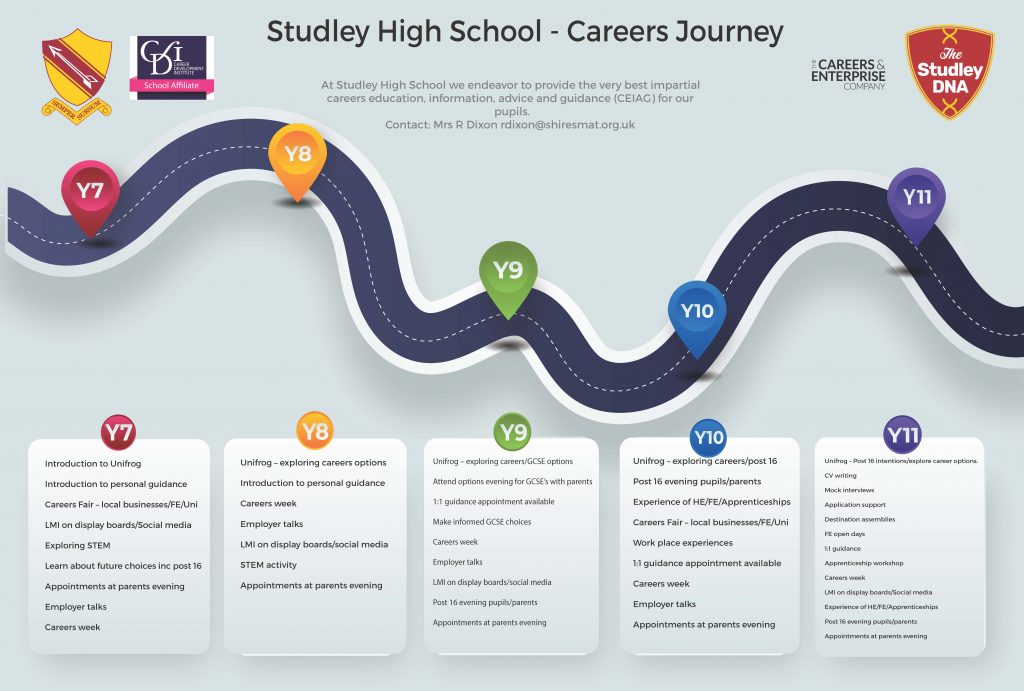 At Studley High School we endeavour to provide the very best impartial careers education, information, advice and guidance (CEIAG) for our pupils. We believe that this involves engaging the students in careers education from Y7, with a more intensive approach from Y8 upwards, when they need to make important decisions concerning options and progression routes.
We work hard to support these aims, whilst working towards the government recommended Gatsby Benchmarks to ensure that all students are suitably advised and prepared for life after School.
The impact of our careers programme on our pupils, is measured and assessed by reporting to the Coventry & Warwickshire Local Enterprise Partnership and also using reporting tools supplied by UniFrog, which is our complete destinations platform for students across KS3 and KS4 regardless of their interests or academic ability.
Parents or guardians are welcome to attend the interviews held in school with your child concerning career choices.

Please contact:
Mrs R Dixon
[email protected]
01527 852 478
---
Careers Reading
Studley High School Careers – Newsletter April 22
Medical Mavericks World Autumn 2021
---
---
---
Unifrog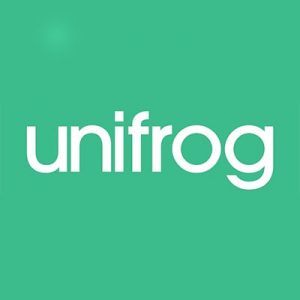 Unifrog is a one-stop-shop where pupils can easily explore their interests, search a careers library, look at Post 16 destinations and much more.
Unifrog will help pupils to explore their key interests and to define career paths they can take to reach their goals.
---
For further regular updates on Careers you can follow us on Studley High Careers
---
The next review of our Careers information will be March 2022.